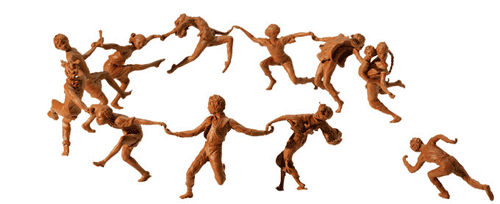 Welcome ... Your personal invitation from Fine Artist, Paul Provence:
Your gift, advances history, shares Beauty in a remarkably unique way, and advances the most important cause of all ... achievable peace, for those who choose it. We welcome your inquiry and will followup on your interest, at your earliest convenience.
By acting now, this is your chance of a lifetime to participate in the amazing creation of the world's NEW, 21st century, living symbol of hope and peace, united within a significant work or art; "The Living Circle" ... the world's first truly unique, interactive Sculpture of Freedom™.
Collaborate with fine artist Paul Provence with your important giving and become an integral part of enabling, actually creating and making fine art history!

CLICK HERE
Yes, I want to create a lasting legacy through my generous giving. I am interested in supporting now "The Living Circle"™.
(I wish to make contact at this time and proceed).
CLICK HERE
I'm actively interested and would like to learn more about how I can make a real difference, at my own level of giving.
For further information, please call Paul Provence
(Fine Artist, Anthropologist. President: Open Circle Arts, O.C.A. ) Call Paul directly at (206) 232-6789.
Phone calls preferred first, then please feel free to email me at Questions@thelivingcircle.com